The 30th anniversary concert goes online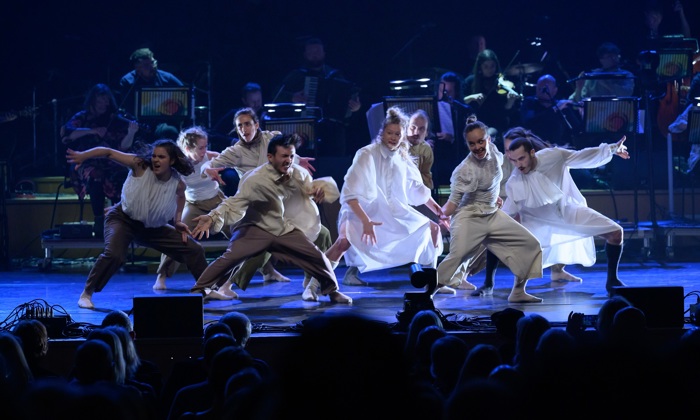 From Tuesday 24 January at 10am, you can watch a one hour programme of music from the 2023 Celtic Connections 30th Anniversary Concert that took place on Thursday 19 January at Glasgow Royal Concert Hall.
The show features selected performances of our once-in-a-lifetime Anniversary Concert line-up, alongside an extensive unique 'big band' originally conceived for the 2021 digital opening night and brought together in full live glory. The band features Duncan Lyall, Sorren Maclean, Fraser Fifield, Patsy Reid, Graham Mackenzie, Laura Wilkie, Michael McGoldrick, Hannah Fisher, Ross Ainslie, Anna Massie, Greg Lawson, Alice Allen, Alyn Cosker and James Mackintosh.
This event is available to watch from 10am on Tuesday 24 January until 10pm on Friday 27 January. All times are GMT.
Visit celticconnections.vhx.tv to book your ticket.
Image credit: Sean Purser